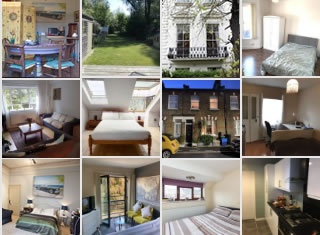 You can register for free and list a room or rooms to rent if you are a live-in landlords/owner or lead tenants with a spare room. Register selecting the option to 'List a room to rent' so that your listing appears in this section.
Housemates use this section to search for rooms to rent by location, sharing preferences and property amenities. Register, selecting the option to 'List a room to rent'.
It takes just 4-5 minutes to register for free online. We do offer a telephone registration service if you don't feel able to do this yourself which costs £10.
Phil B, Manchester
"Cohabitas enabled us to find great tenants, that fit our profile. Instead of waiting for tenants to find us, we used the search filters to locate suitable profiles and proactively contacted them. This approach is very effective if you are prepared to invest some time in your search."
Julie E, London
"Please pause my listing. Have had a very good response to my advert within the first couple of weeks, such a good website. Thanks!"
Kerrie S, Surrey
"I was delighted to find the Cohabitas website... it met my needs perfectly and I found a suitable housemate very quickly. I will definitely come back to Cohabitas when I have a vacant room in the future."