All Whole properties to rent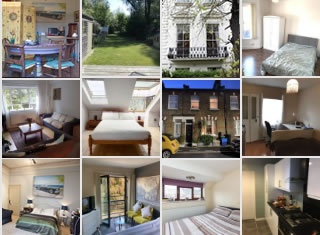 Rent a room in a house share with like-minded over 40s. It's free to register to advertise a room to rent. You can register for free as a live-in landlord or a lead tenant with a spare room to rent. People interested in a finding a room in a house share search here. It takes just 3-4 minutes to register.
Phil B, Manchester
"Advertising on Cohabitas enabled us to find great tenants, that fit our profile. Instead of waiting for tenants to find us, we used the search filters to locate suitable profiles and proactively contacted them. This approach is very effective if you are prepared to invest some time in your search."
Julie E, London
"Please pause my room listing. Have had a very good response to my advert within the first couple of weeks, such a good website. Thanks!"
Kerrie S, Surrey
"I was delighted to find the Cohabitas website... it met my needs perfectly and I found a suitable housemate very quickly. I will definitely come back to Cohabitas when I have a vacant room in the future."
Search options
Once registered and logged in you can search for rooms to rent by keyword, city and sharing preferences.
Tip: Rooms for rent is the term we use interchangeably on Cohabitas for flatshares or flat share, as well as rooms to rent (plural). The term roomshare, room rental and shared rooms are widely used in the US. However, this does not mean people are looking to share a room, they are looking for a room in a shared house and that is known as a house share in UK. To find a roomshare in London use this section and search for flat share london.
Tip: You might also consider a home share with elderly home owners. You can find a room to rent though Homeshare UK, and organisation that pairs together younger students with more elderly home owners. In return for a reasonable rent in nice homes, the student offers some social company and does some basic chores. This is an International organisation with different branches - so search locally if looking outside UK.
Get advice and inspiration - House share for over 50s