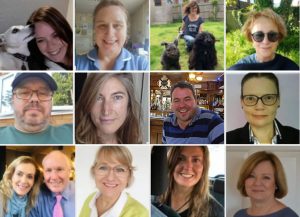 Register as a Housemate looking for a room or considering buddy-ups.
Landlords use this section to find a lodger in their own home and new tenants for rental properties. Housemates use it to find people to 'buddy-up' with in their area.
It takes just 4-5 minutes to register for free online. We do offer a telephone registration service if you don't feel able to do this yourself which costs £10.
Nick H, London
"I signed up with Cohabitas in January and found it very straightforward to use. It was recommended to me, and I would definitely recommend it to others in similar circumstances to mine. I particularly appreciated the inclusive aspect, as the mention of maximum age on other sites can be very discouraging."
Priscilla M, Somerset
"I'm very happy that Cohabitas exists. It gives me hope that I will be able to find a flatshare in spite of my age, which has made it more difficult to find a place to live."
Marette H, London
"I have found a place through Cohabitas, so how do I pause my Ad? They are really nice people so am looking forward to it."