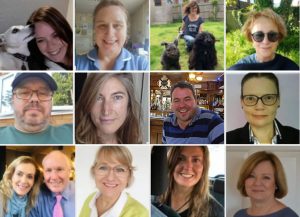 People looking for a room in a house share or people to share with. You can add a listing as someone looking for a room to rent, or as someone considering a buddy up with other people to start a new share in your preferred area. It takes just 2-3 minutes to register your preferences. Start your search now!
Nick H, London
"I signed up with Cohabitas in January and found it very straightforward to use. It was recommended to me, and I would definitely recommend it to others in similar circumstances to mine. I particularly appreciated the inclusive aspect, as the mention of maximum age on other sites can be very discouraging."
Priscilla M, Somerset
"I'm very happy that Cohabitas exists. It gives me hope that I will be able to find a flatshare in spite of my age, which has made it more difficult to find a place to live."
Marette H, London
"I have found a place through Cohabitas, so how do I pause my Ad? They are really nice people so am looking forward to it."
Search options
Once registered and logged in you can search rooms to rent and housemates by keyword, by city and by sharing preferences.
Tip: Housemate is the term we use interchangeably on Cohabitas for flatmate (cities), roommate (US), roomies (US) and room buddies (US), home mate (rarely used but nice), and last but not least lodgers (UK), because we think it best suits our over 40 and over 50 community of users. Roommate, roomies  etc is widely used in the US does not mean people share a room, only a home. Housemates and flatmates also share a home but those terms are most widely used.
See our article about what makes a good flatmate?
Search map 'near me' (radius 20km) with option to change location (from current) to search in another place. Search results are in order of distance from the place searched.